Delicious "Jinme sea bream shabu-shabu" and rich "Jinme sea bream simmered" #Ginza shabu-shabu #Ginza Izakaya
2022.11.08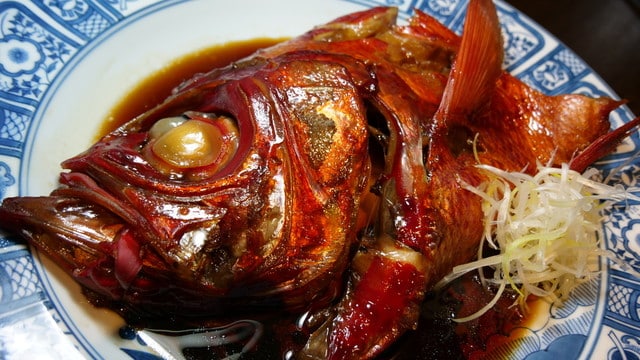 hello.
Ground bream specialty Ginza Hanatare.
If you are looking for an izakaya or restaurant where you can enjoy Japanese cuisine, please use our shop.
◆First of all, the specialty! "Jinme sea bream shabu-shabu"…
~Refreshing and delicious~
Shabu-shabu with carefully selected Choshi brand Kinmedai,
A gem that is packed with the deliciousness of the ground bream while it is refreshing to be dipped in the dashi stock!
It's so delicious that you'll want to eat as much as you want, and you'll be drinking more and more.
The secret behind the popularity of this restaurant's specialty, "Golden bream shabu-shabu," is of course the taste.
You can enjoy shabu-shabu and dipping it in the broth yourself.
Be careful not to shabu-shabu too much!
While looking for the perfect timing, enjoy the delicious taste of "Jkinme sea bream shabu-shabu".
~There are other excellent dishes besides shabu-shabu! ~
In addition to the [Jinme sea bream shabu-shabu], there are other recommended dishes using jinme sea bream.
It is [jikinme sea bream simmered] that goes well with Japanese sake.
You can enjoy the salty-sweet and rich seasoning, which is the complete opposite of the refreshing ground sea bream shabu-shabu.
The taste of the combination of the fatty ground bream and the rich sweet and spicy sauce is so delicious that you will want not only Japanese sake but also white rice!
Please try it once.
—————————————
1-minute walk from Subway Ginza Station Exit C2 / 5-minute walk from JR Yurakucho Station Ginza Exit [Ginza Hanatare].
At our restaurant, we offer delicious Japanese cuisine for lunch and dinner.
We are looking forward to your visit.
Please stop by when you are in the area.
※The image is an image.